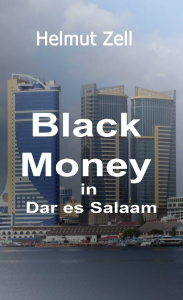 Helmut Zell: Black Money in Dar es Salaam: A Novel about Love and Corruption, BoD, Norderstedt, 2nd Ed., January 2022, ISBN: 978-3749496877, Paperback 320 pages, 12.99 €; E-Book 2,99 €.
The flyer with more information for free. Please click here.
---
How to order the novel:
Free download of the complete novel in PDF-format. Please click here.
In print, the novel  can be ordered in many book online shops, here are some.